Repair & Replace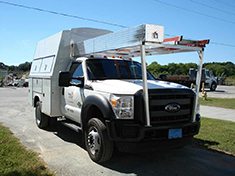 Modify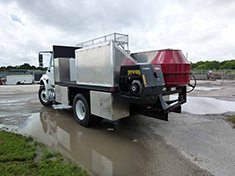 Custom Build
Learn About Cardinal Truck Body
Cardinal Truck Body is located in Clearwater, Florida and serves the greater Tampa Bay Area. Let us be your first choice for any type of truck body, box truck or truck bed repair, replacement, fabrication, modification, welding work and even custom design and fabrication. We always guarantee quality work and your satisfaction. Our fabrication team can handle all of your needs.
Our lead fabricator / foreman has 30 years of experience in this exact field, the past 10 years heading up our truck body shop. He can sit down with you and design something that will precisely meet your needs. His attention to detail and welding skills are superior. We also have other well qualified welders on staff to help expedite your job. Cardinal Truck Body is proud our design, fabrication and welding team. The best in Tampa Bay!
Working on box trucks is one of our specialties. When it comes to repairs, the box truck is the most frequent visitor to our shop. Box trucks are easily damaged and abused. We can replace damaged or rotten floor boards with top quality, durable hardwoods. Gouged or damaged side panels can be replaced in a day. Replacing roofs and top edge trim and corner trim all can be done with a short turnaround time. The rear sectional door is often in need of attention. We carry replacement sections in stock. We can replace a section or two, or all the sections, or the complete door system including tracks and hardware.
If you have a standard work van that is not working well for you, Cardinal Truck Body can remedy that. We can add a roof rack, or transform the inside of the van into an efficient storage area with racks and small bins for parts and larger bins for tools. Perfect for plumbers, electricians, carpenters or any type of tradesman or service technician.
Stop by and check out our facility and meet our team. You will like what you see and we are sure you will appreciate the skills of our fabricators. See the quality of the work we currently have in progress. Cardinal Truck Body is proud to call our design, fabrication and welding team the best in Tampa Bay!