Our most recent custom build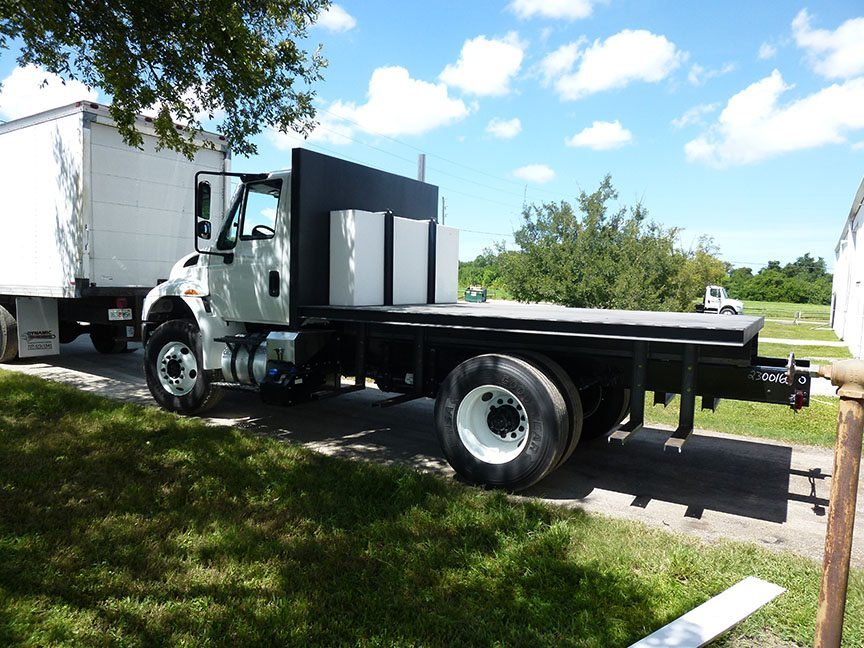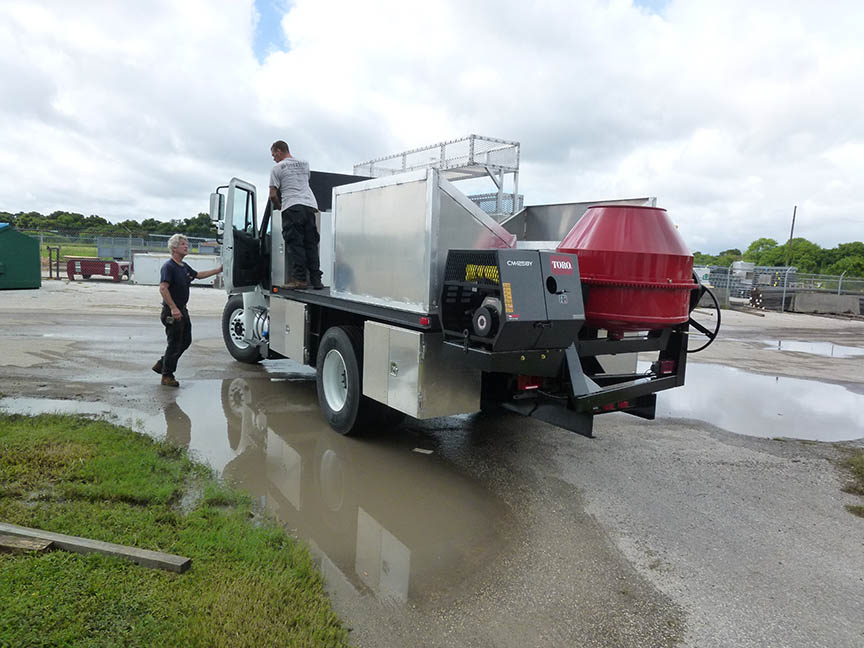 We started with a new truck, created a flatbed, and proceeded to fabricate and install all of the components to our customer's exact specifications. One of our most interesting projects.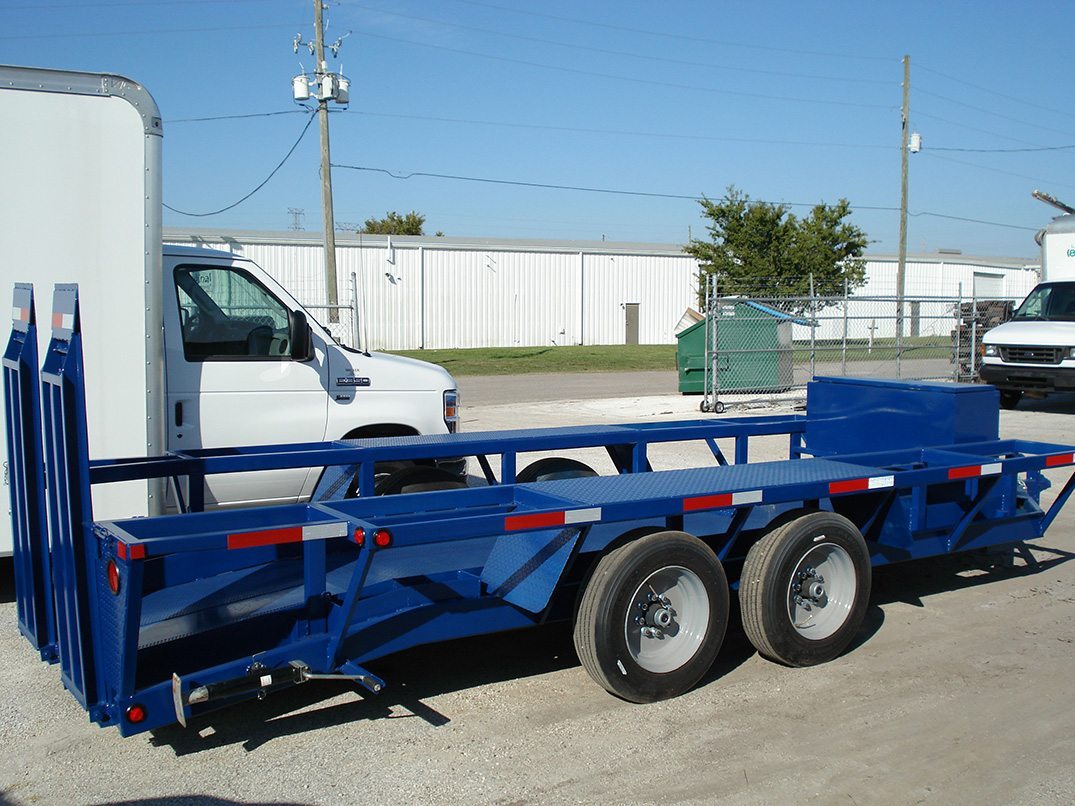 Cardinal Truck Body builds custom forklift trailers to customer specs
We built this custom flatbed with a pop-up hitch in the middle of the bed for pulling an RV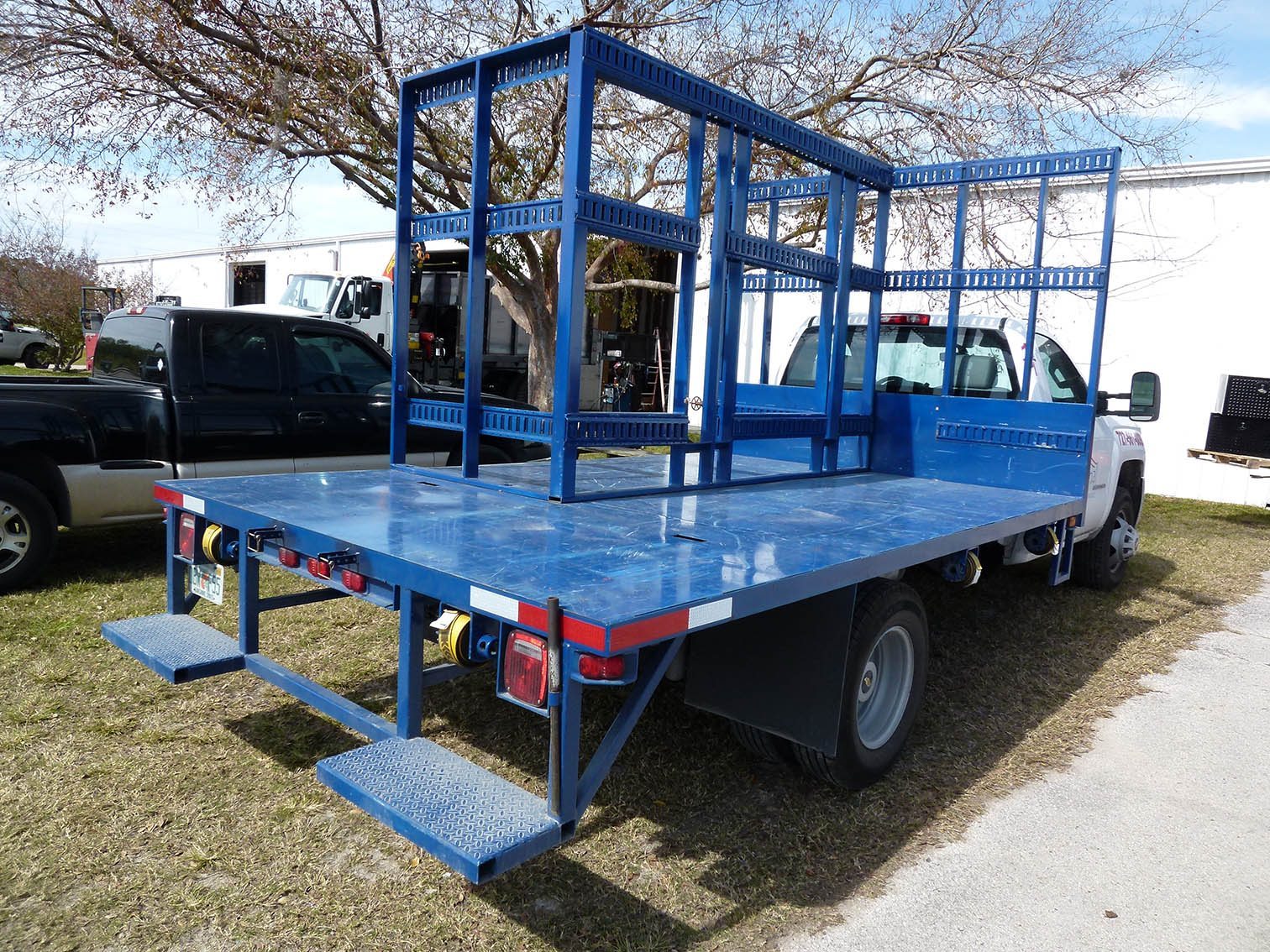 We can create a flatbed with a

racking system, to fit your needs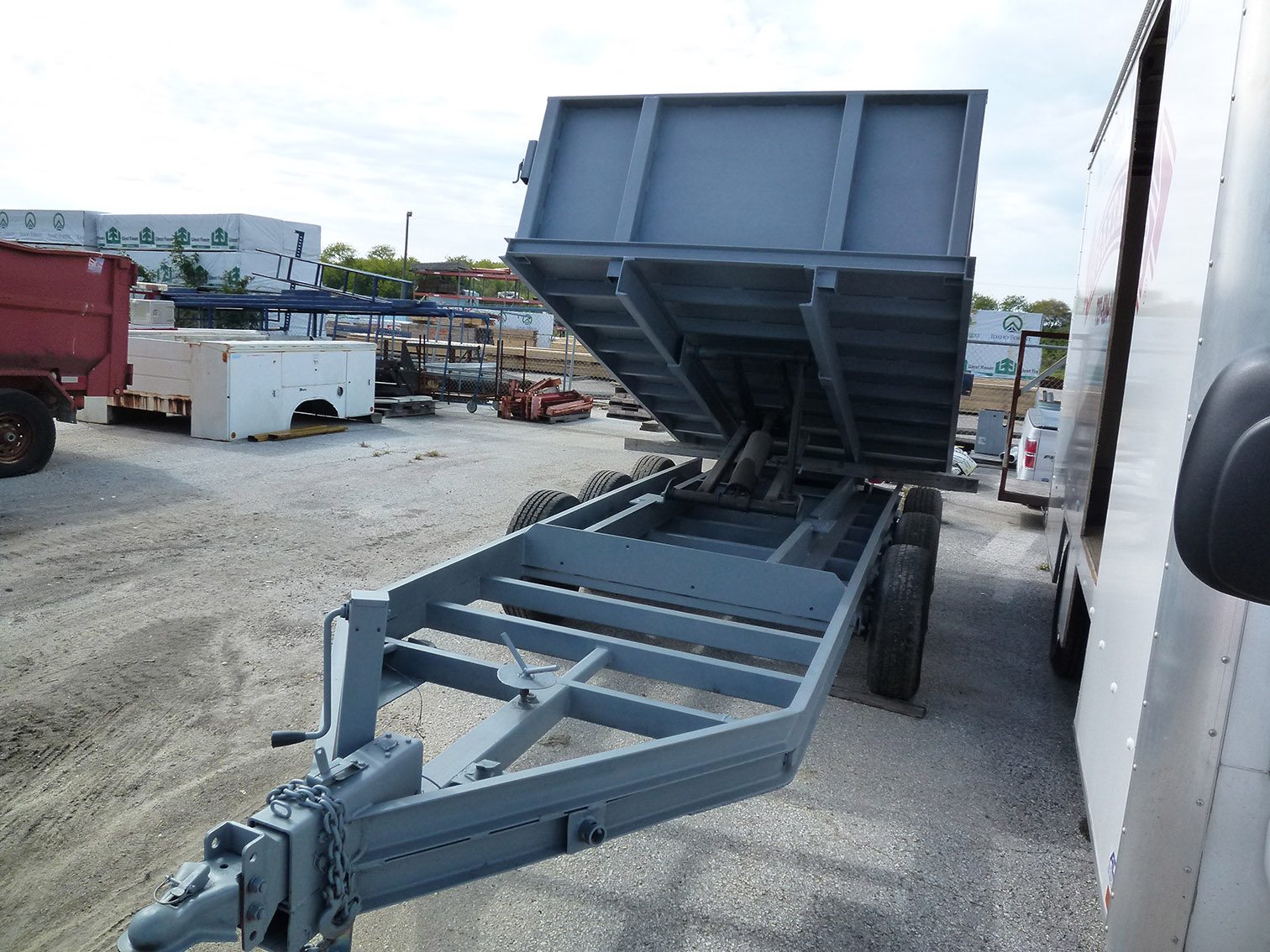 We can build a flatbed dump trailer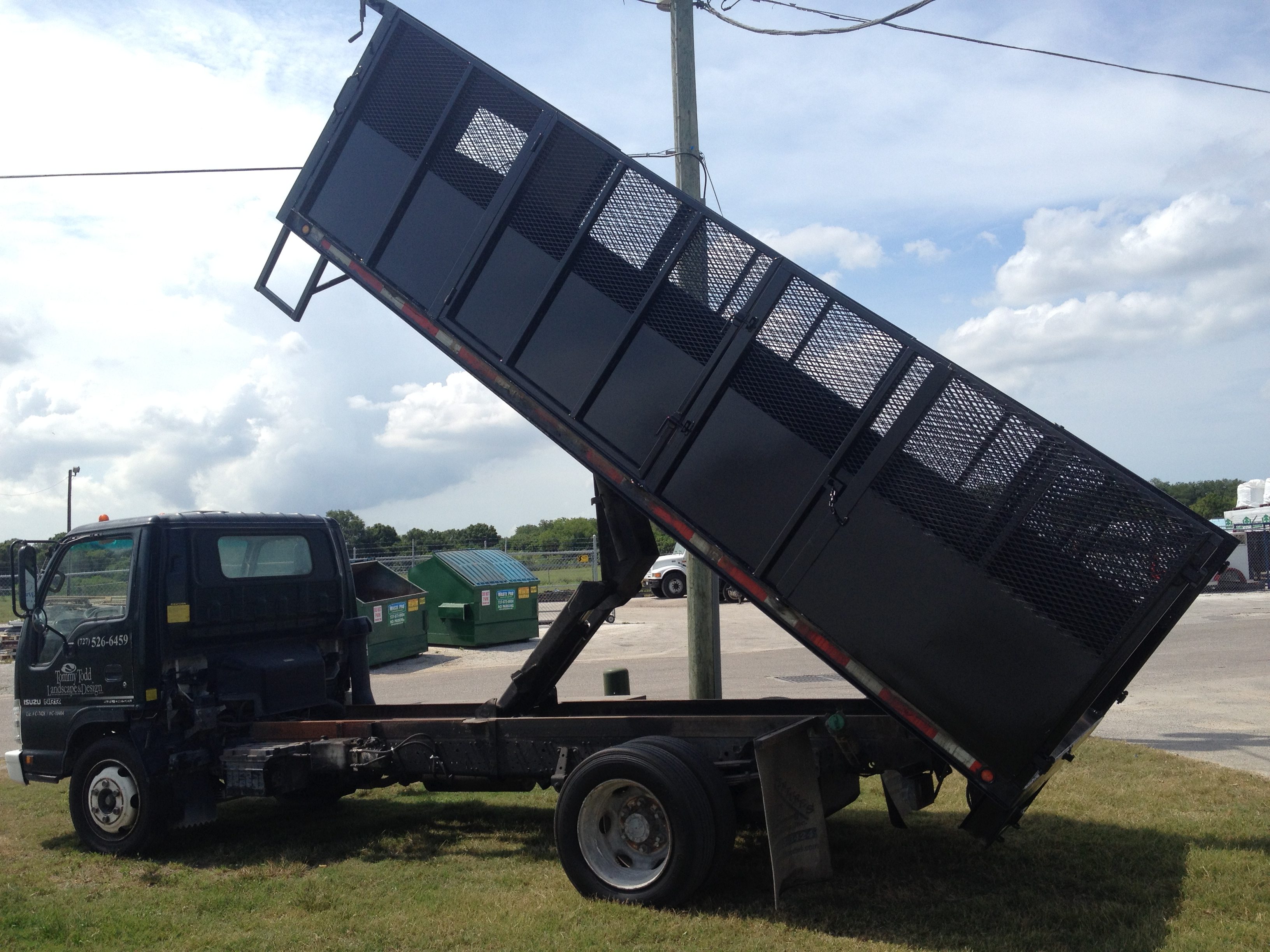 …. or a dumping truck bed with sides, built to you exact specifications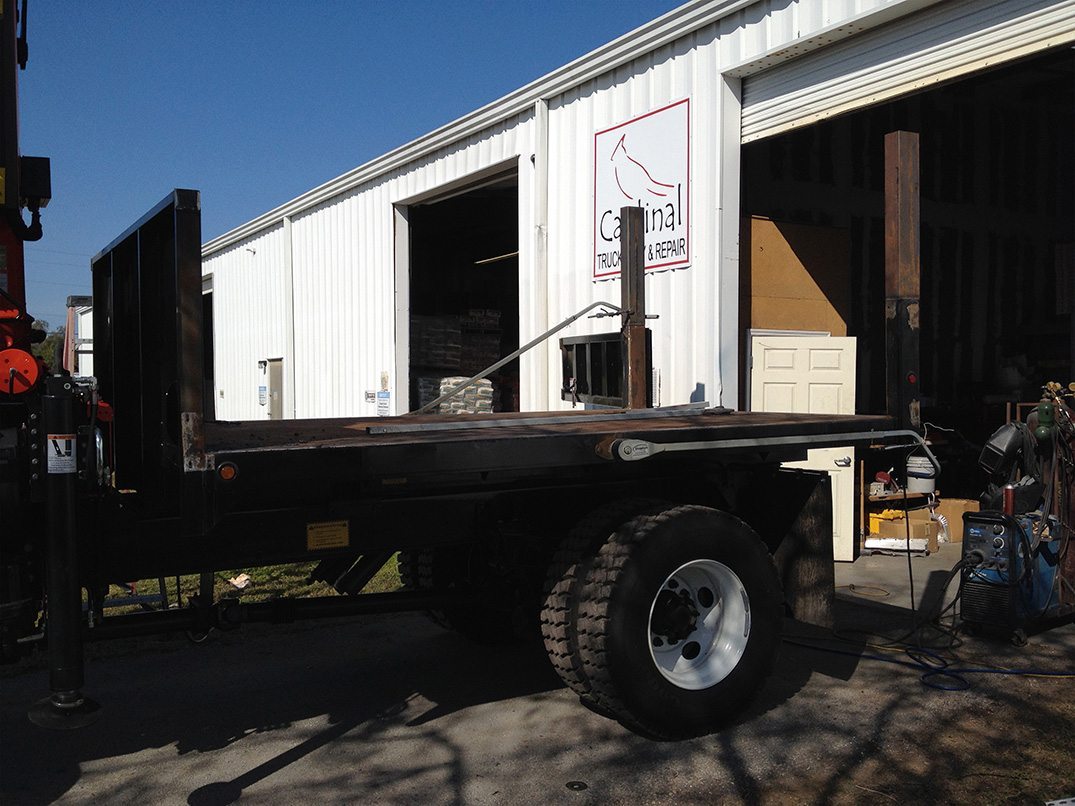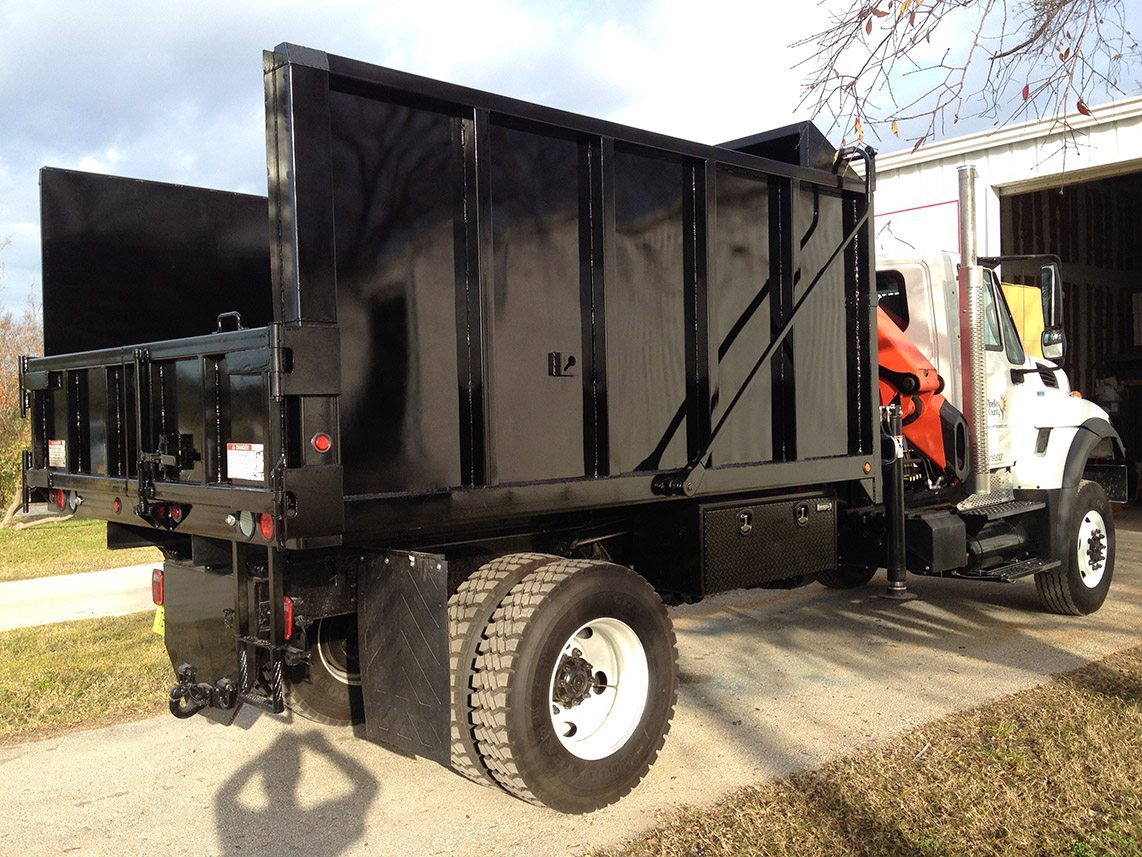 This is how we created a custom heavy duty wood chipper bin bed with motorized automatic tarp and deflection hood
Custom fabrication, from scratch, is one of our specialties, and probably among the most enjoyable things we do at Cardinal Truck Body.  Come in and sit down with our lead fabricator and designer to discuss what you need.  We can build something to your exact specifications or work with you to come up with the perfect design. We can custom build flat truck beds and trailers, beds with sides, dump bed trucks and trailers…….. just about anything you may need. We can design and custom build beds with folding ramps, hydraulic lift gates, motorized tarps, vertical racking, and much more.
Trailers:  Let us design and build a forklift trailer that can easily accommodate your forklift, small or king size. Standard flat trailers and complex dumping trailers are examples of other types of trailers we can custom build. If you want, we can even add sides, tie down straps on reels and much more.
Flat Truck Beds:  We can do basic flatbeds or flatbeds with enclosed side and tail gate or with side guards.  We can accessorize with lift gates, ramps, step bumpers or whatever you may need.
Utility Beds:  Cardinal can take your existing flatbed and convert it into a hard working utility bed, or we can do the same with a flatbed we build from scratch.  A utility bed works well if you need multiple storage boxes on the outside of each side and some open storage space down the center.  We can even add a ladder rack on top.
Custom means you dream it up and we'll work with you and do our very best to get it designed and fabricated.  You will always be happy with the results at Cardinal Truck Body.