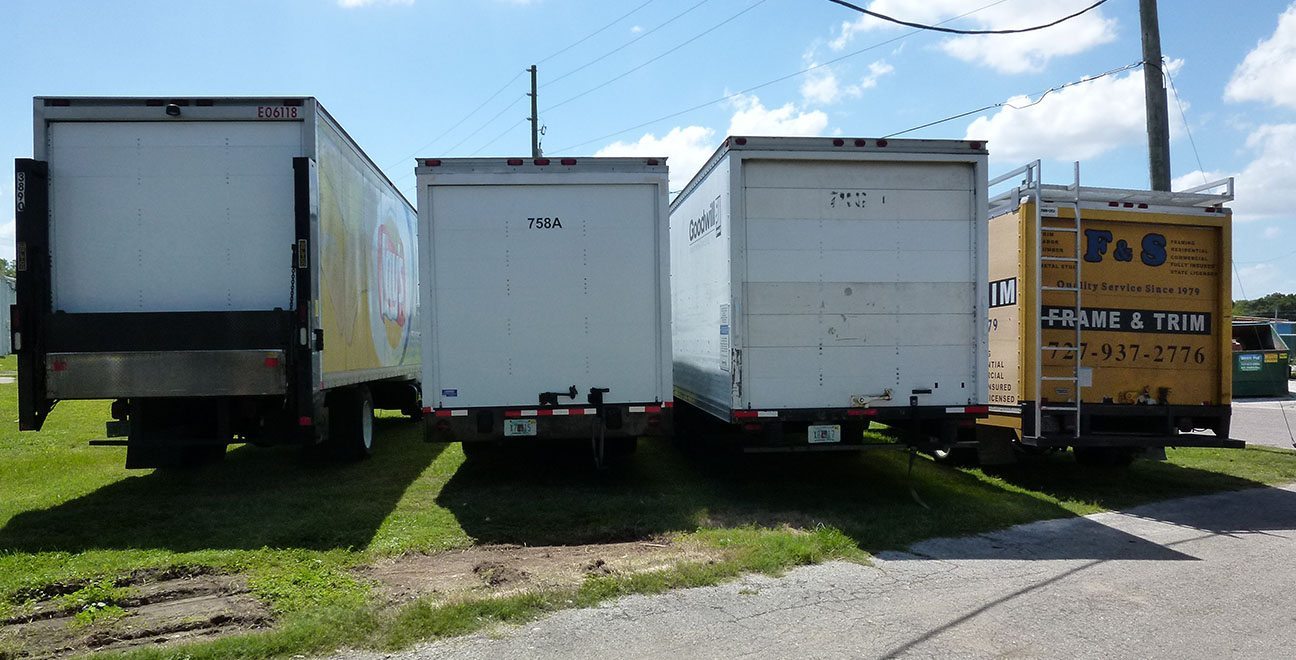 Four repaired box trucks, awaiting customer pick up.
Replace roofs, corners and
side sections of box trucks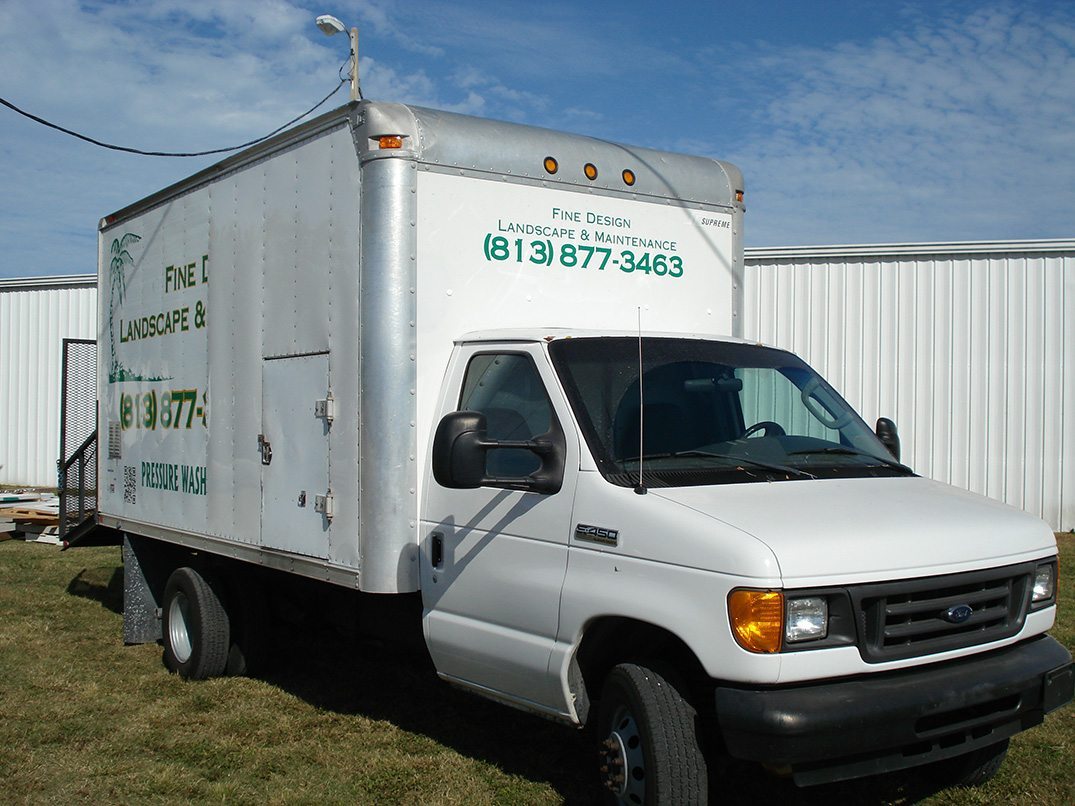 Cardinal Truck Body can
replace box truck side panels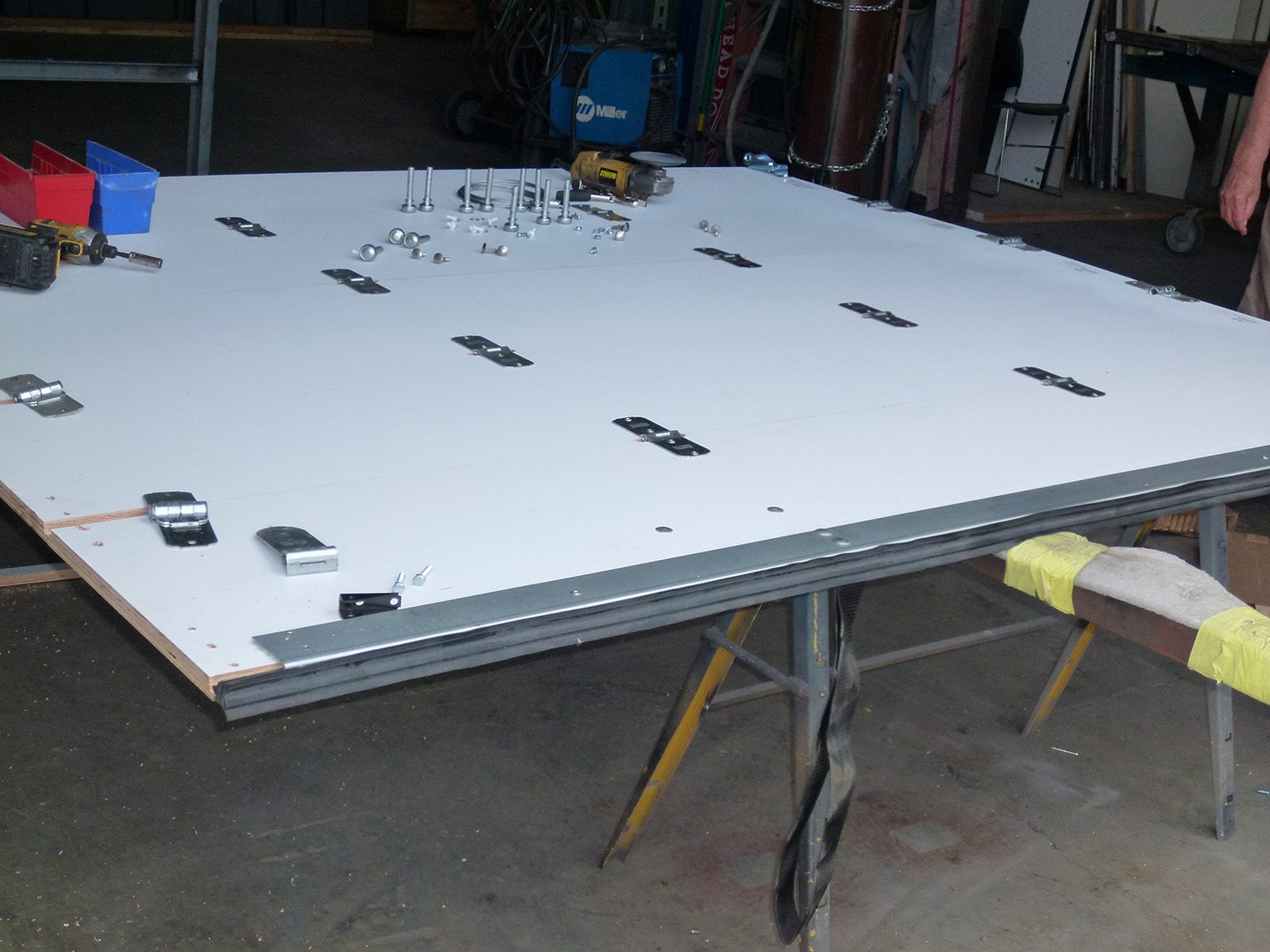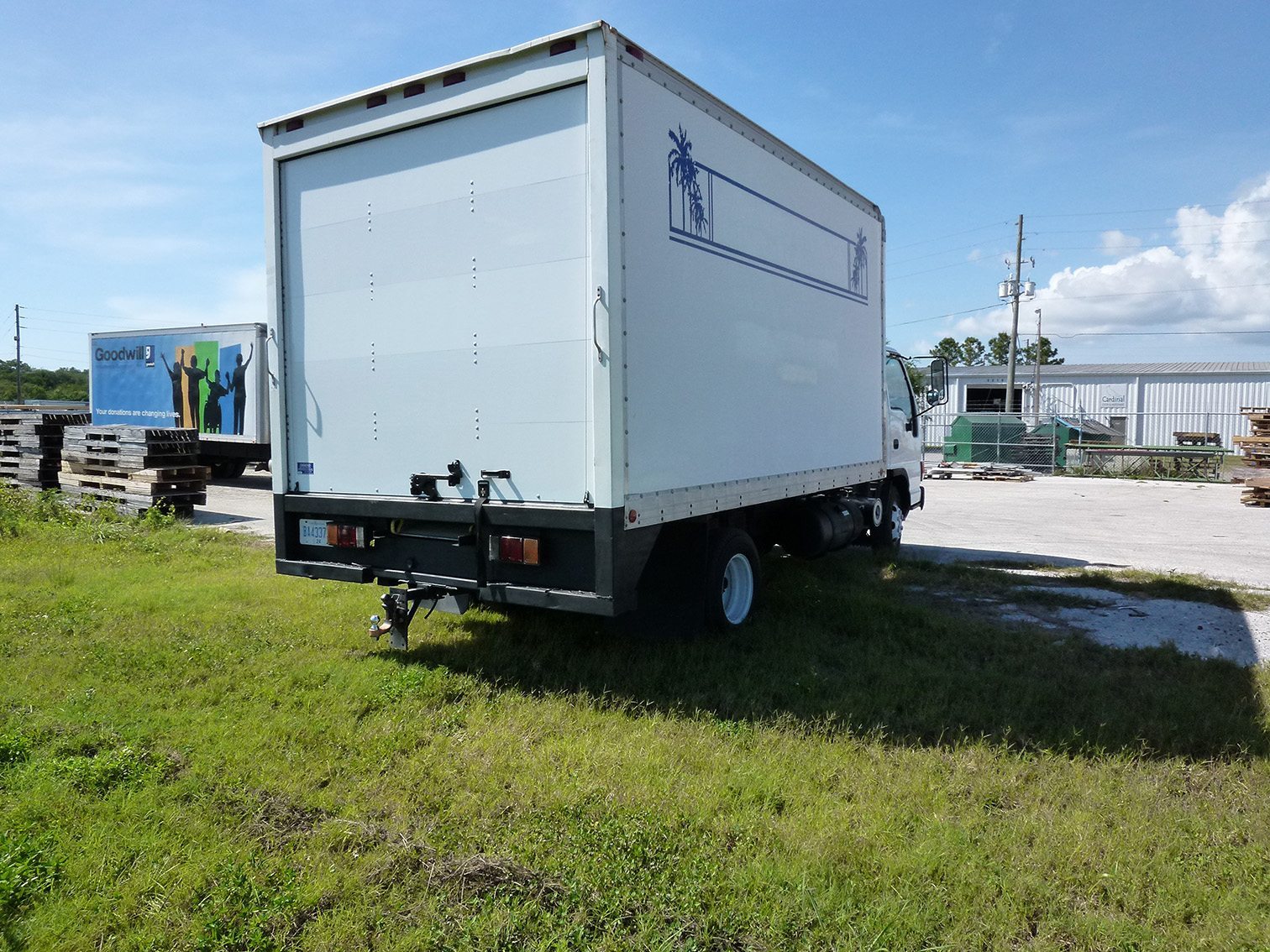 Installed. We can replace door sections or the
entire sectional door system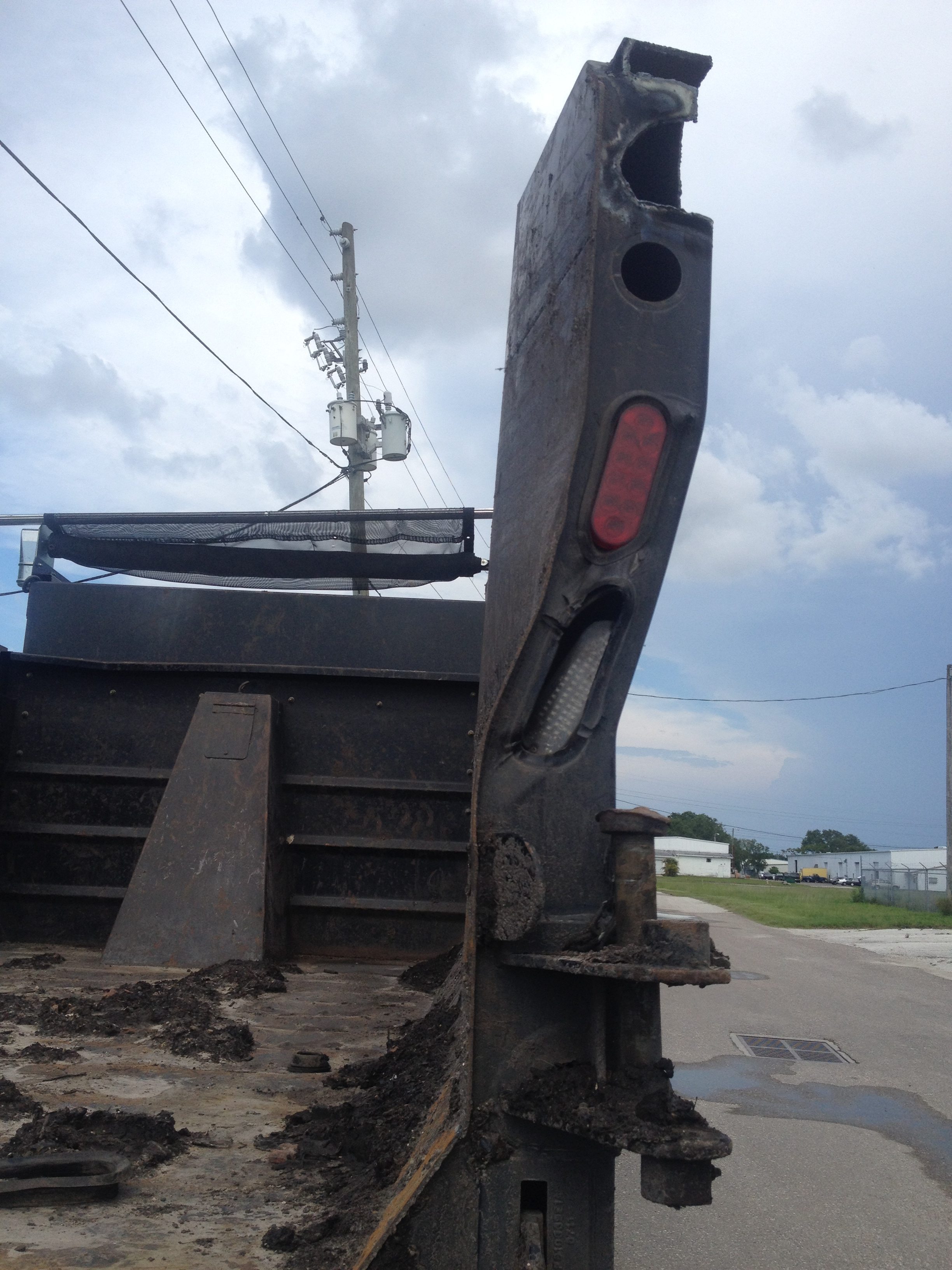 This dump truck came in with a badly damaged bed
We constructed the entire corner and tailgate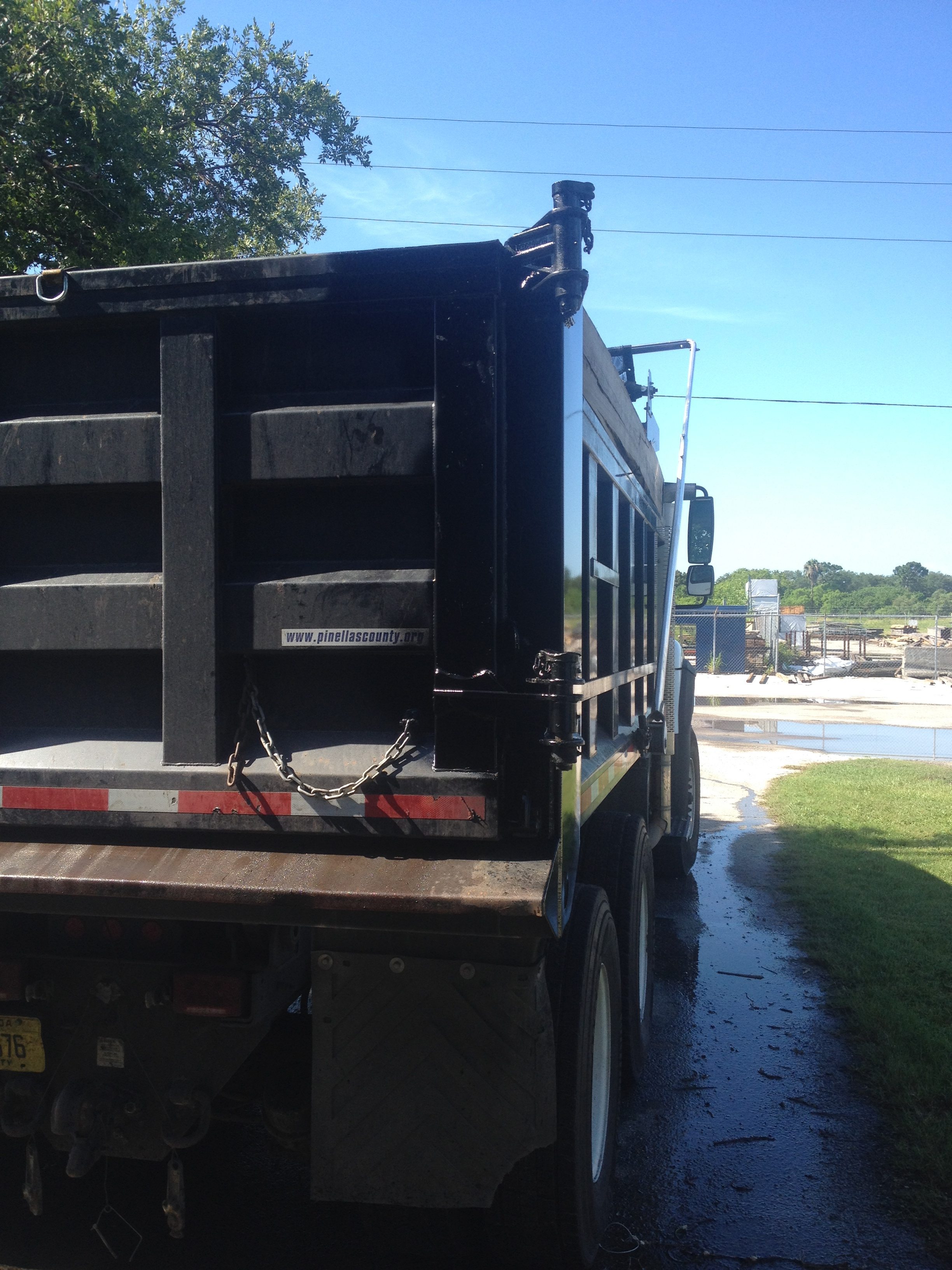 Cardinal Truck Body is the place to go for repairs on your truck bed, box truck, trailers and more.  We can do whatever is needed, from a quick welding repair to replacing or repairing large portions of your vehicle.  You can depend on us to be fast and accurate, providing top notch workmanship.
Flatbed trucks:  we can repair or replace damaged side rails.  Lights and reflectors can be replaced quickly. Damaged headboards are no problem for us.  If you want the headboard height to be extended or shortened, we can do that.  We can also cut a hole in the headboard to aid the driver in backing up.  These holes are generally covered with a heavy duty mesh to avoid damage to the rear glass.
Trailers: bring us your dump trailer, forklift trailer or plain flatbed trailer. We can do whatever it takes to make it like new.  We offer axle replacement, hitch repairs or replacement, a new trailer bed, reinforcement, reflector and light replacements, and whatever else your trailer may need.
Box Trucks:  box trucks are often in need of repairs.  Let Cardinal Truck Body make yours look like new.  We are skilled at taking care of damaged side panels, damaged roofs, top edges and corners.  We stock replacement sections for the rear sectional door along with door rollers and hinges. We can have it looking and working like new in a short amount of time.
Cardinal is here to take care of your fleet or just your single vehicle.  Our experience and quality of workmanship is unsurpassed. We use only quality replacement parts and guarantee your satisfaction.  Once you use our services, we're sure you'll be back.