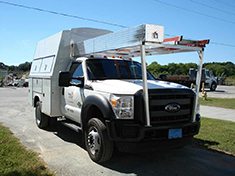 We can add a ladder rack and 

storage boxes to your pickup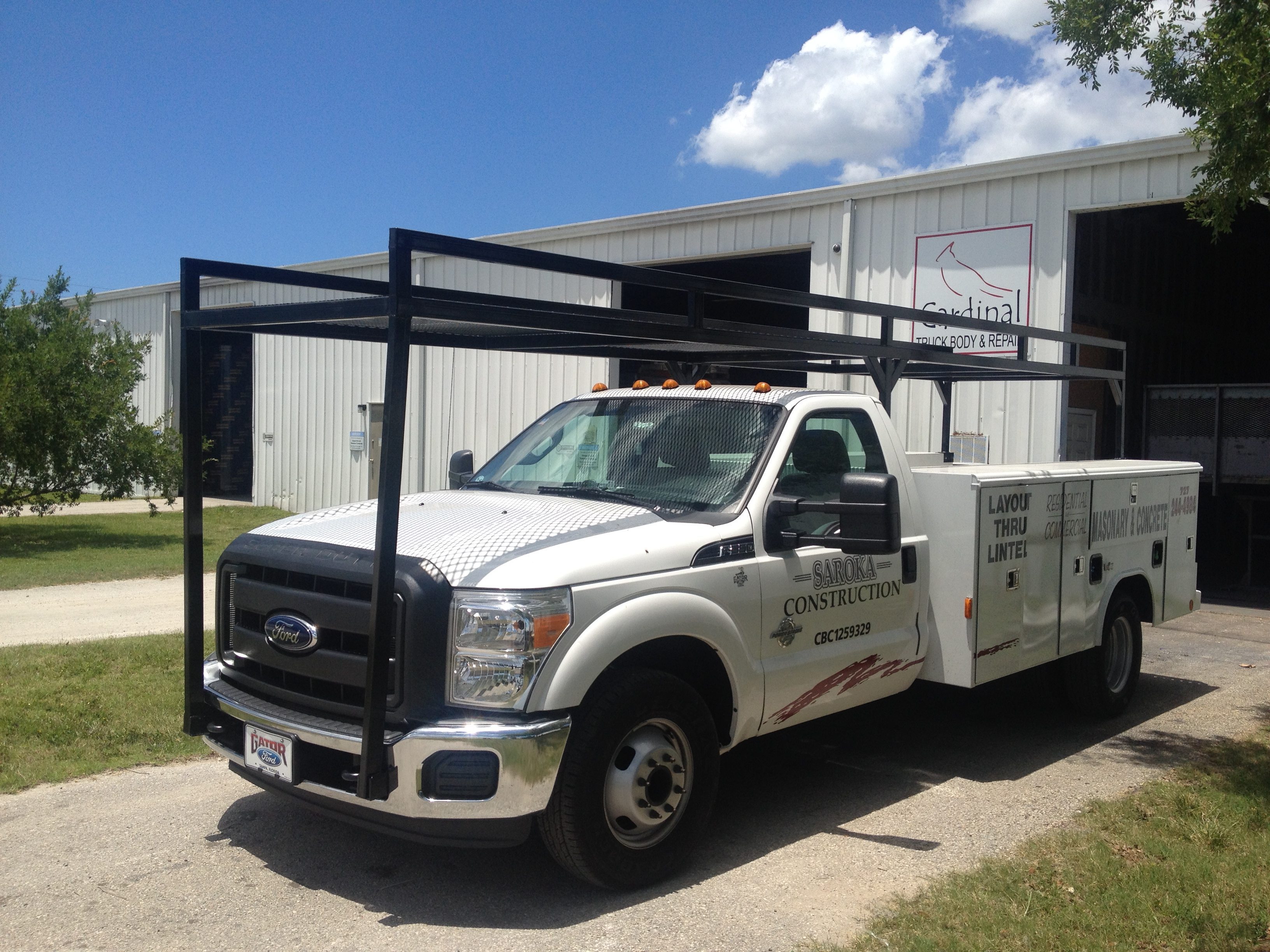 Even extra long ladder racks to meet your company's needs
Let us add tool boxes or storage boxes o

n or below your flat bed truck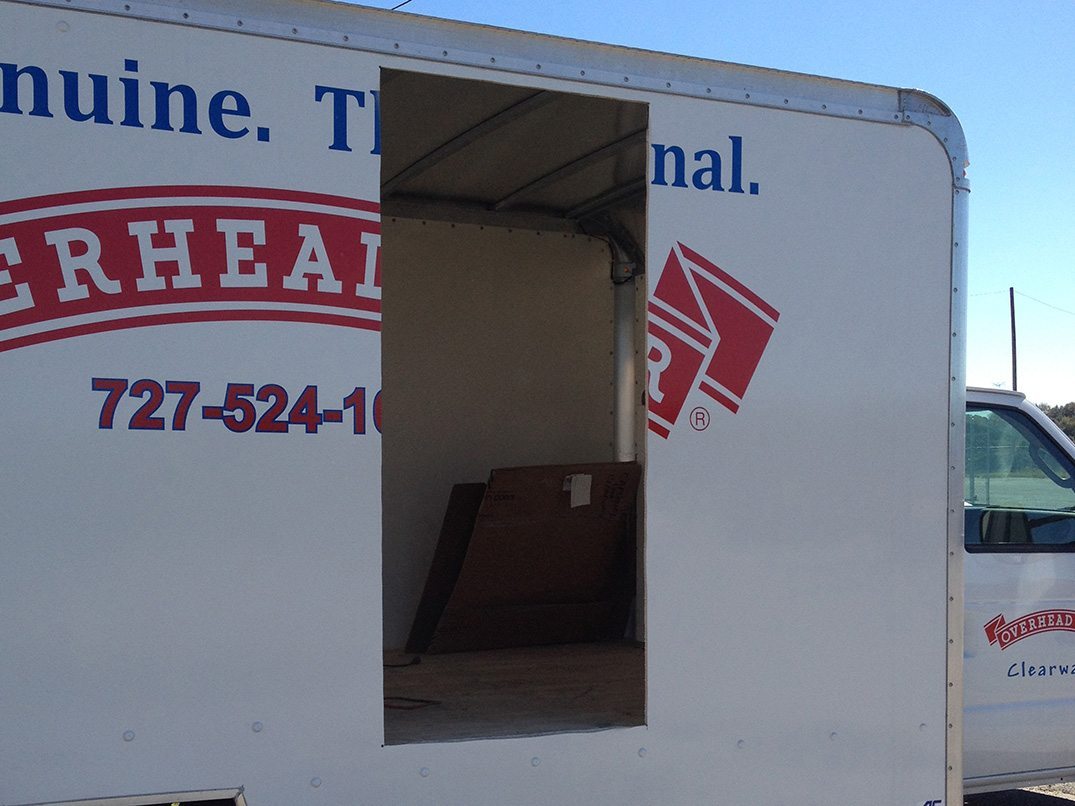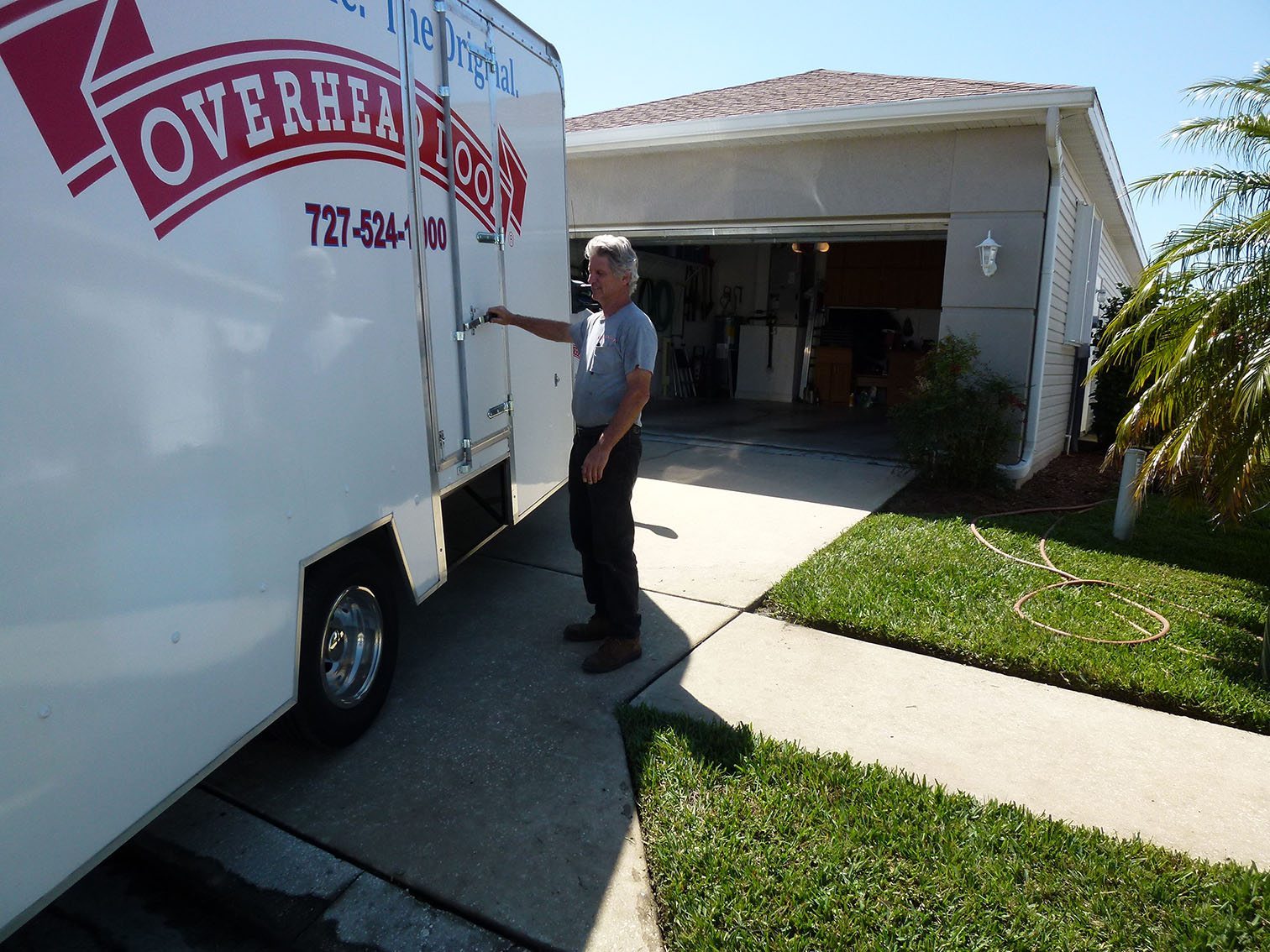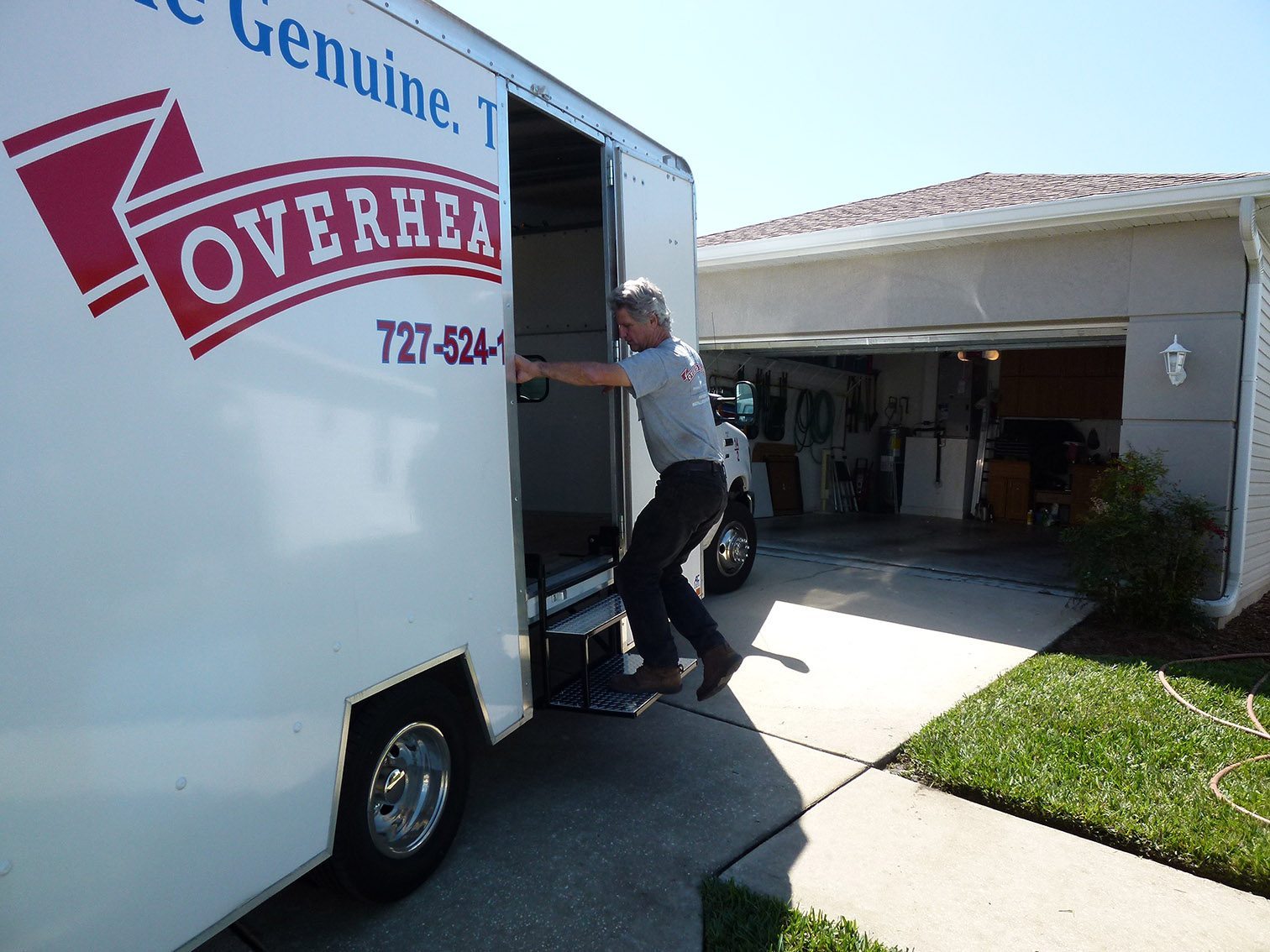 If your box truck or van needs a side door or a fold-up step…….Cardinal Truck Body can do it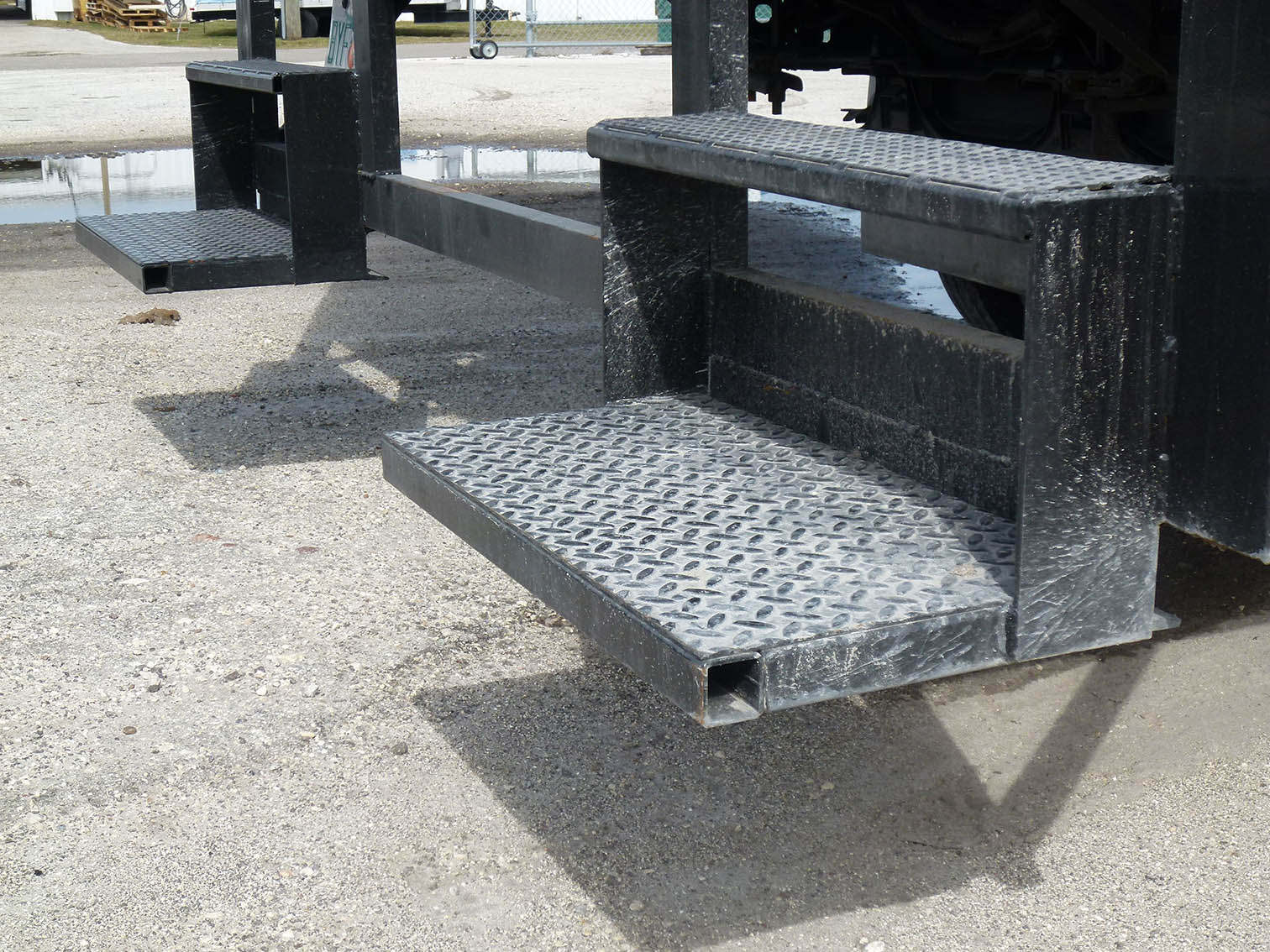 We fabricate and add any type of step bumper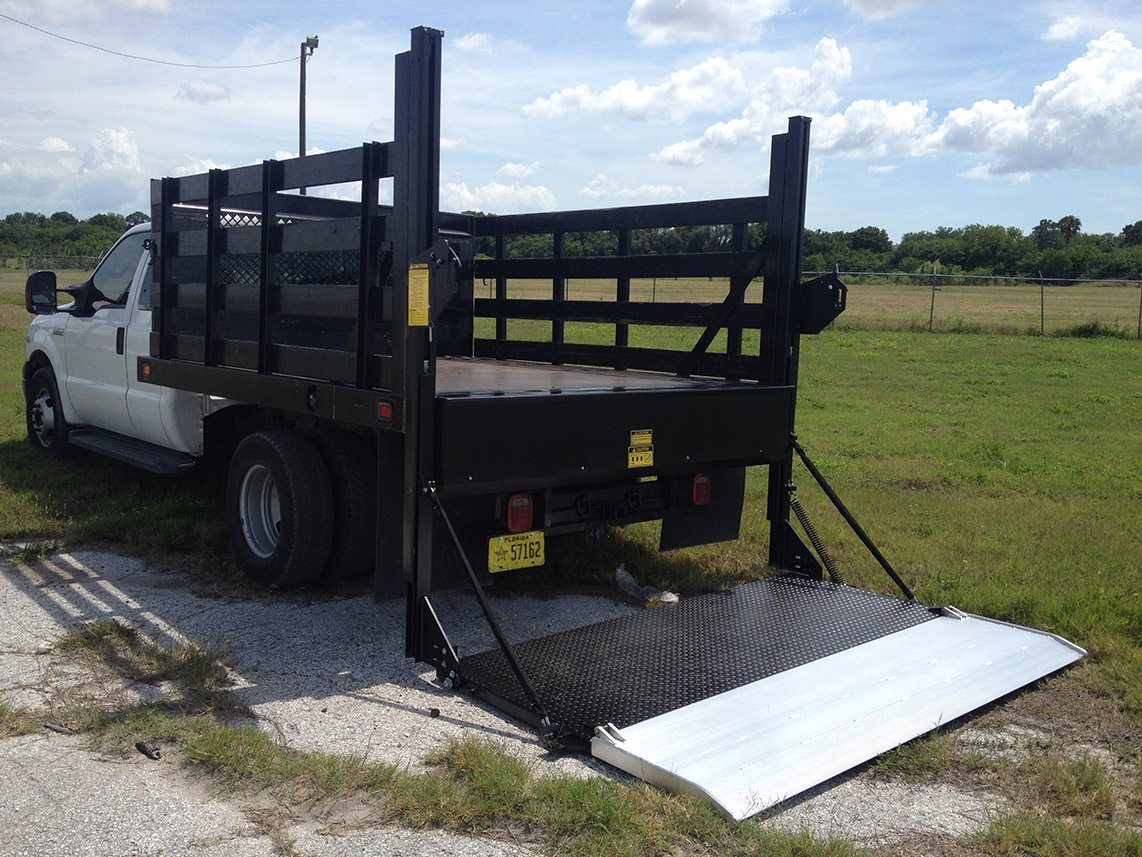 …….and even custom lift gates
Do you have a truck bed, box truck or a trailer that could use some accessories or perhaps a little modifying? We can handle whatever you need.  Cardinal Truck Body, located in Clearwater, Florida is the place to go in Pinellas County and the entire Tampa Bay area for truck body modifications. Our lead fabricator has been doing this for 30 years.  He and his welding team are here to provide prompt, professional, top quality products and workmanship.  Just need a little advice or some ideas? Stop in and see us. We are always glad to help. 
Tool Boxes:  Cardinal can add lockable tool boxes and other storage boxes below or above the bed of your flatbed or box truck or trailer.  Great, handy additions to any vehicle!
Add a Door:  Could your box truck use a side door?  Side doors can be very useful in many delivery situations.  Access an order up front when the rest of the truck is full of other orders.  Unload your truck from the side if there are no other options at the delivery site.  We can cut a hole in the side of your box truck, fabricate a door with all the appropriate hardware, and install it. A very useful modification.
Ladder Racks:  ladder racks are among the most common additions to a pickup truck, providing a convenient way to transport all sizes of ladders and even long boards, pipes, etc.  We can also add a storage or tool box on top of the rack. Let us give you a free estimate today.
Rear Bumpers:  Cardinal Truck Body will design and build a rear bumper to suit you. A step bumper the entire width of the bed, or just a short on off to the side.  We also fabricate and install fold down rear bumpers, platform tailgates, folding ramps, even hydraulic lift gates. You name it, we can do it.
Miscellaneous Accessories:   Trailer hitches, lighting systems, cargo straps on reels, fold down steps, motorized tarps and much more.
How can we enhance your truck bed, box truck or trailer to make your life a little easier?  Stop by anytime. Our well qualified staff is ready!